Work with InsideTracker.
Whether you're a creator, organization or belong to a community, we'd love to work with you to help people live healthier longer.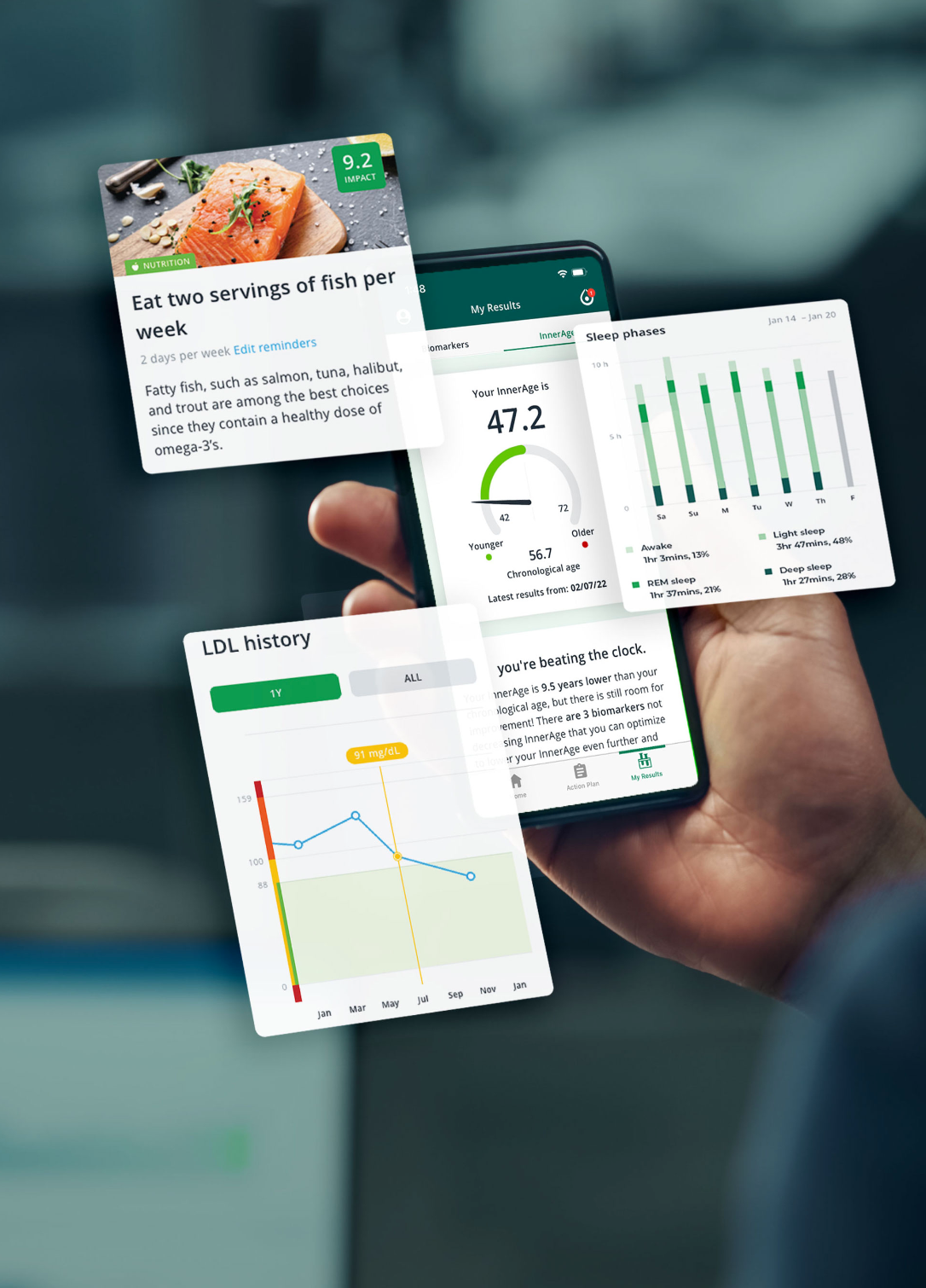 Let's talk.
Fill out the form and a member of our partnerships team will get back you.
Endless Opportunities.
There are a number of exciting ways that we can partner with like-minded brands, organizations, and individuals. From supporting coaches and dietitians through InsideTracker Pro to developing cross-promotional campaigns and launching technical integrations, we are always open to exploring partnership opportunities that elevate our brands and amplify our messages.
We'd love to hear from you and learn more about what we can accomplish together. Please fill out the form above, and a member of our team will get back to you.
Interesting in offering our plans to your employees? Contact us here.
"The InsideTracker nutrition suggestions helped me optimize my health and body, and I believe the changes I have made – however slight – will make a notable difference."