Your personal health dashboard
Turn your blood, DNA and wearable data into actionable and personalized insights for a healthier, longer life.
Test, analyze, and optimize your health
The most complete and integrated healthspan tool on the planet.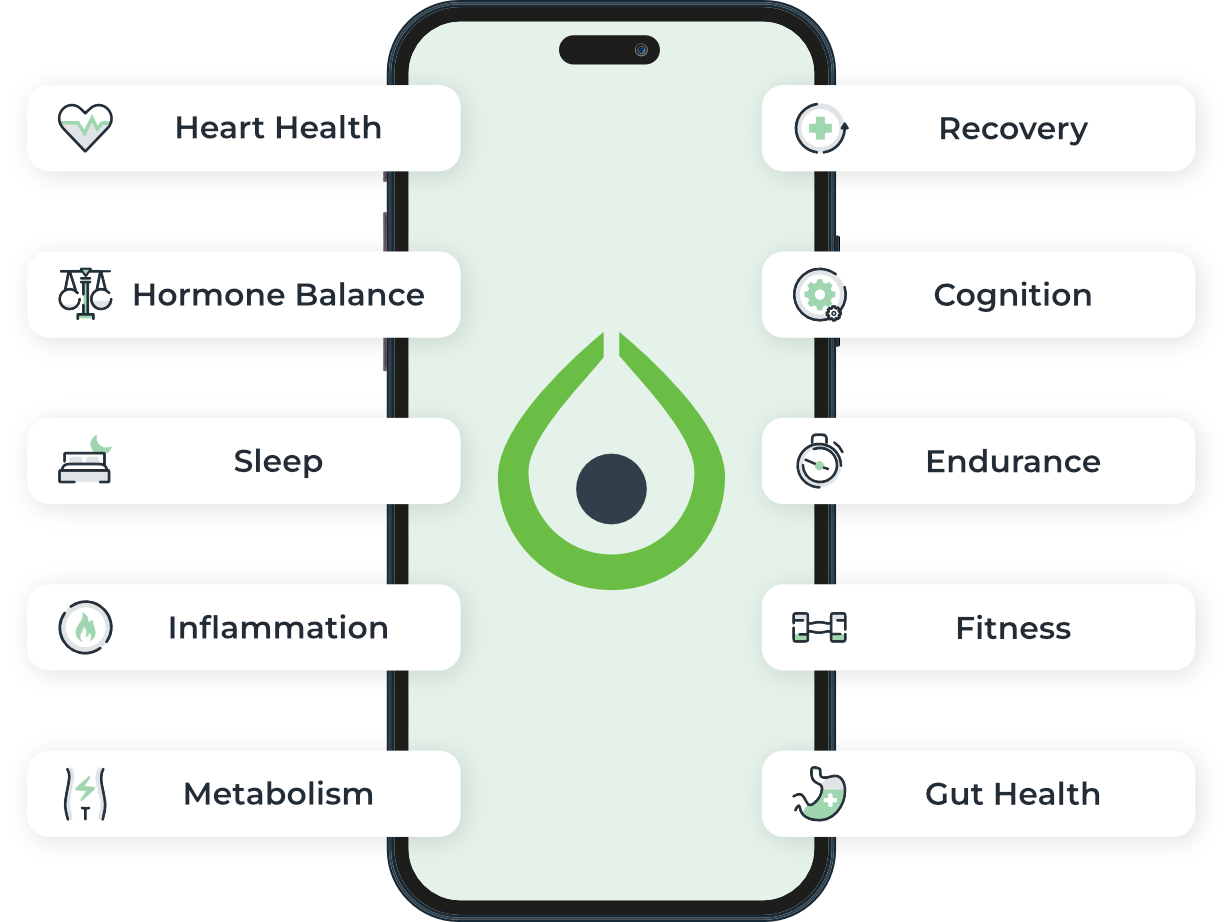 What you get
One blood test unlocks limitless potential.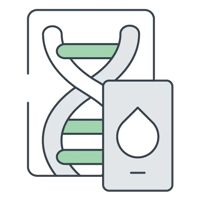 Step 1
Test
Go to any partner lab (1000+ in USA), and get blood drawn. We'll use this to analyze your biomarkers.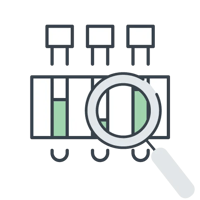 Step 2
Get results
From hormones to metabolic health, we measure a complete array of blood biomarkers.
Step 3
Take action
Visualize your latest health data in an easy-to-use dashboard and receive actionable recommendations to improve your health.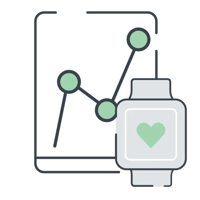 Step 4
Retest
Every 3-6 months to track your progress, update your biomarker analysis, and refresh your Action Plan.
Choose your plan today
Unveil your body's unique, optimal biomarker zones.

Ultimate Plan
The Ultimate Plan tests up to 48 blood biomarkers—including insulin, ApoB, hormones, glucose, cholesterol, cortisol, and vitamin D—for a complete and holistic analysis of your health. Whether you want to improve athletic performance, extend longevity, or improve your overall wellness, this is your all-encompassing solution.

InnerAge 2.0
Science shows that people age at different speeds. InnerAge 2.0 compares your true biological age (aka your InnerAge) to your chronological age and generates a personal Action Plan to make sure your best days are still ahead of you.

Ultimate + InnerAge Bundle
A bundle that will forever change the way you look at your healthspan. Best of all—you'll get TWO sets of Ultimate + InnerAge 2.0, so you can retest in 3-6 months to see measurable results of the progress you've made… and reveal what to work on next.
We integrate with your favorite devices
Track your fitness, sleep and overall activity with our exclusive integrations: Oura Ring, Apple Watch, Garmin and FitBit.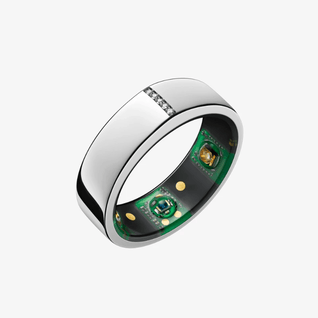 Start your journey with a free demo
Let's find the perfect plan for you. Our team will take the time to answer any questions you may have.
or choose your Plan today →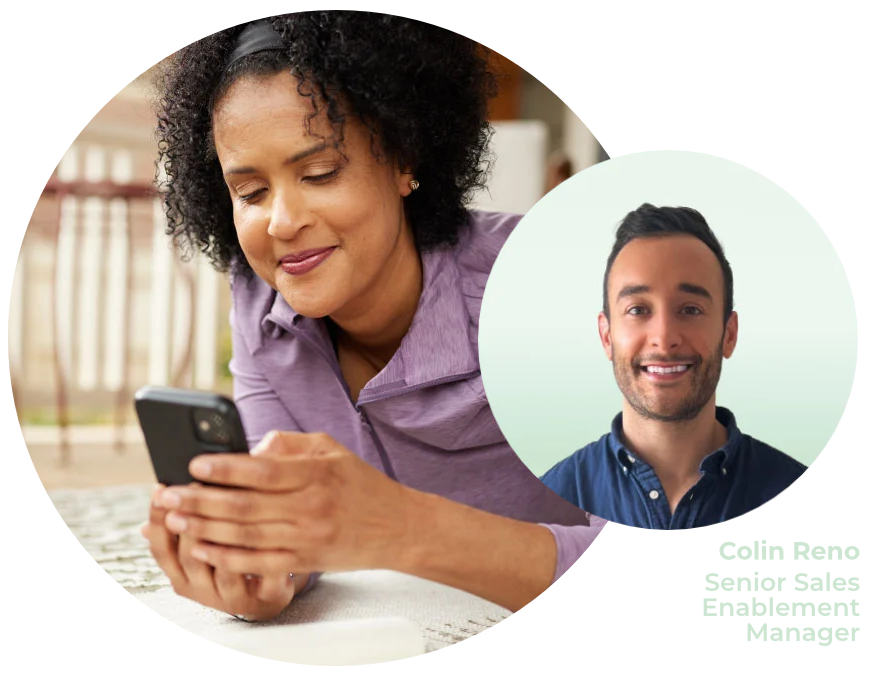 The power of great human minds
Founded in 2009 by experts in aging, genetics, and biometric data, InsideTracker has evolved into the leader in healthspan optimization— thanks the vision of our Scientific Advisory Board, chaired by Dr. David Sinclair.